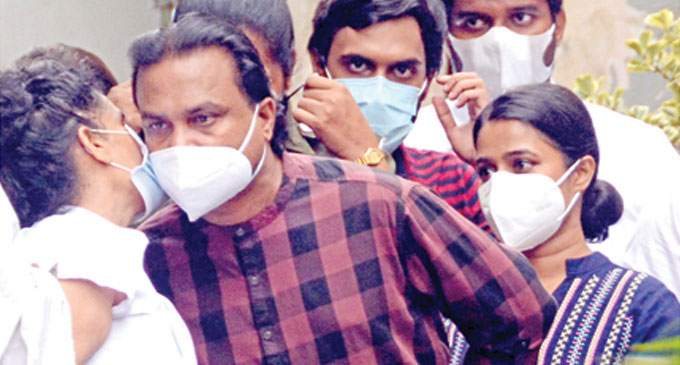 Shashi Weerawansa's bail hearing postponed
(FASTNEWS | COLOMBO) – The Colombo Magistrate's Court today postponed the consideration of the bail application filed by Shashi Weerawansa, the wife of former Minister Wimal Weerawansa.
Shashi Weerawansa had submitted an appeal challenging the decision given by the Court to imprison her over the case filed on using forged documents to obtain a passport.
She was sentenced to 2 years in prison, while the court also imposed an Rs fine. 100, 000.
Despite the court announcing that her appeal will be taken up for consideration today, the Colombo Magistrate's Court has decided to postpone the hearing to tomorrow (31).