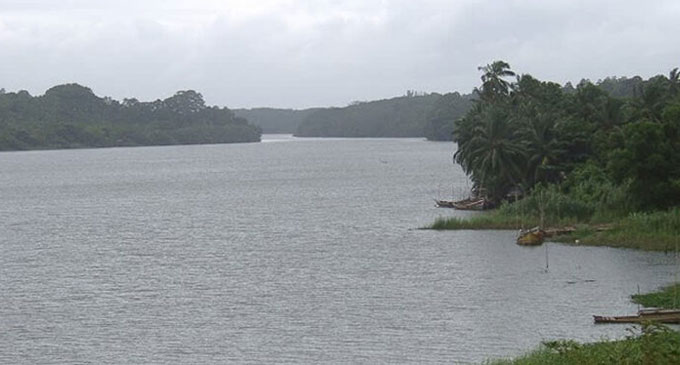 Kalu River reaches spill level
(FASTNEWS | COLOMBO) – The Department of Irrigation has urged the public to exercise caution owing to the Kalu River reaching spill levels in Ratnapura and surrounding areas.
Speaking to media, Director of the Hydrology and Disaster Management Division of the Irrigation Department, Engineer SPC Sugeeshwara said flooding may occur if heavy rain is experienced.
Sugeeshwara said the flood situation in upper areas of Ratnapura and surrounding areas have mostly reduced.
The Director said residents of Pelmadulla, Ratnapura, Kuruwita, and Elapatha Divisional Secretariats and those travelling through the areas of must continue to remain vigilant of the flood levels.
He said the flood situation reported in upper Nilwala River has subsided adding however the inundation in low lying areas of the Malimbada, Thihagoda, and Matara Divisional Secretariat areas remain unchanged.
Sugeeshwara warned area residents around the Nilwala River to remain vigilant of a potential flood situation due to the increased water levels that could escalate if significant rainfall is experienced.
Meanwhile, commenting on the rainfall experienced in the Central Hills, Engineer SPC Sugeeshwara said significant levels of rain have been reported.
He said if rains continue flooding may occur during the increase in water levels of the Mahaweli and Kelani Rivers.
The Director said the water levels of the Castlereigh and Maussakelle Dam Power Plants have increased by over 90 percent.
He said there is a risk of the two dams spilling over adding however there is no risk of flooding thus far.
Sugeeshwara said the Kotmale and Upper Kotmale Reservoirs have also reached spill levels.