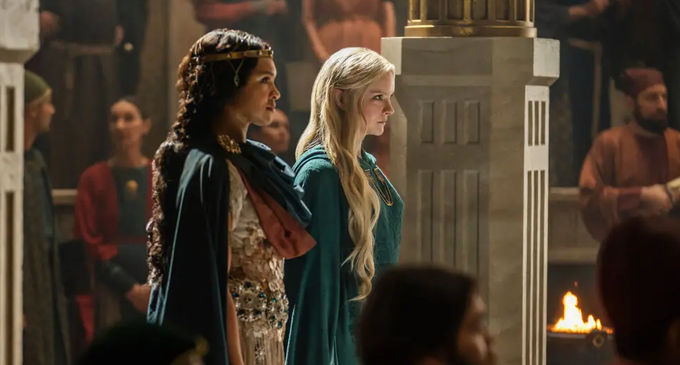 "The Rings Of Power" Season Finale Trailer
(FASTNEWS | COLOMBO) – Amazon Prime has released the trailer for the season finale of "The Lord of the Rings: The Rings of Power" airing next Friday.
Serving more as a recap of episodes 1-7 than anything else, the clip hints at what's to come in the finale for this first of five planned seasons of the epic fantasy drama.
Co-showrunner J.D. Payne spoke with Radio Times recently and hinted at what fans can expect following the seventh episode (SPOILERS AHEAD):
"I think we can say that there are some plotlines that will come together and that we've sent some people off in some places at the end in terms of you've watched the Numenoreans go home and there are surprises awaiting them there.
You've watched Halbrand and Galadriel head off somewhere. You've sort of left Elrond in a predicament where all he has is this one blanket of Mithril – what's he gonna do the Eldar's still fading and all these guys, one little piece of Mithril. So, you know, that tees us up to have some things that have been brewing all season kind of come together and collide – hopefully, in an unexpected and fun way."
"The Lord of the Rings: The Rings of Power" finale will be added to Amazon Prime on October 14th.