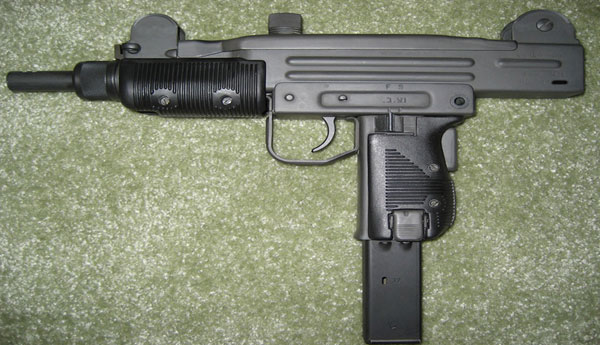 Mini Uzi Weapon in the Hands of Matara Jewellery Robbers Sent To Government Analyst.
The Israel manufactured mini Uzi weapon is used only by VIP security personnel in Srilanka. An investigation has been initiated already to find out as to how a weapon was in the possession of robbers who robbed the jewellery shop in Matara. Recovered Mini Uzi weapon has been sent to the analyst department.
Meanwhile, the business community of the Matara town has decided to offer two million rupees to the family of Police Sergeant Suranga Pradeep Weerasinghe in appreciation of his bravery. In addition, they have volunteered to look after the education of the two children of the late police Sergeant Weerasinghe.
In the meantime, three civilians who came forward to assist in hospitalizing the injured policemen, while gunmen were still in the vicinity, have been felicitated by the police.
A ceremony to recognize their bravery was held at Matara police superintendent's office this morning.