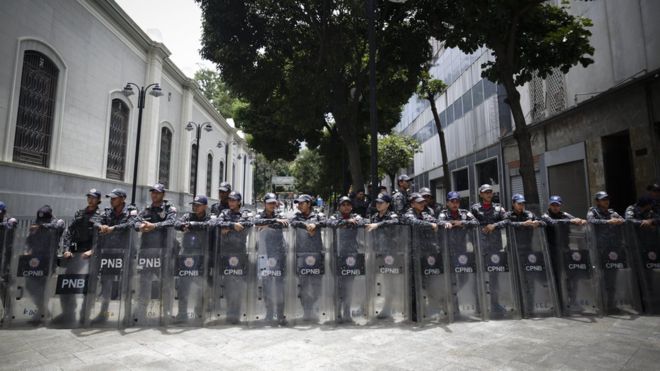 More Venezuelan lawmakers accused of treason
(FASTNEWS|COLOMBO) – Venezuela's Supreme Court has accused four opposition members of parliament of treason and conspiracy, days after making similar accusations against 10 other lawmakers.

They all supported opposition leader Juan Guaidó in a failed effort to spark a military rebellion against President Nicolás Maduro in April.

Last week, one lawmaker was arrested and several took refuge in embassies.

Meanwhile on Tuesday, security forces blocked off the parliament building.

Members of the Sebin intelligence service, national police and military prevented lawmakers from attending a session at the opposition-controlled National Assembly in the capital, Caracas.