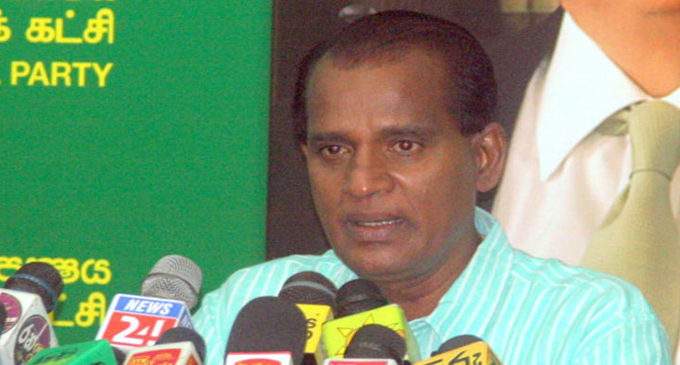 "JO constantly opposing concessions for the public" – Edward Gunasekera
(FASTNEWS|COLOMBO) – State Minister Edward Gunasekera charges that the Joint Opposition group always opposes projects that provide concessions to the public.
Speaking at a gathering at the Temple Trees the State Minister said the Joint Opposition is spreading baseless claims regarding the Samurdhi benefit and the Land Act.
The State Minister noted a case had been filed when Samurdhi was handed out further noting 600,000 people had been provided with the Samurdhi benefit.
The State Minister stated although this was being done for the people and the people were benefiting, the Opposition was standing against it and turned it into mudslinging.
State Minister Gunasekera remarked it was important for the Land Act to be explained to the country as the people needed to know why obstacles were being created over being granted various benefits.