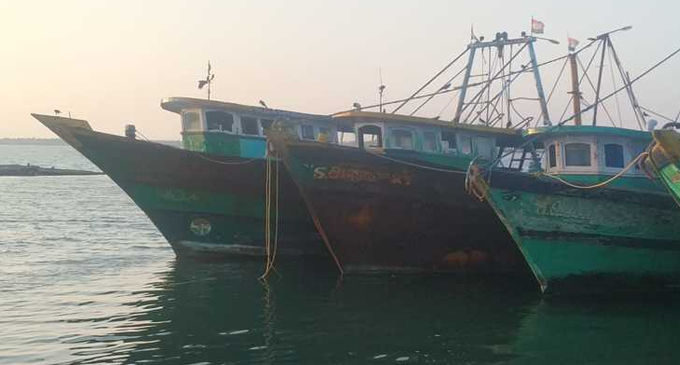 Twenty Lankan fisher boats Maldives bound
(FASTNEWS|COLOMBO) – The Department of Fisheries claims that all vessels and sailors that were trapped at sea owing to the inclement weather are safe.
Speaking to a prominent online news portal in the isle, the Assistant Director of the Search Operations Unit of the Department Padmapriya Thissera stated that twenty vessels have heeded advice and entered the Maldives.
Thissera stated following directives issued by the Director of the Ministry of Fisheries, Department had instructed fishermen not to set out on fishing expeditions from the North-Western, Western and South Western provinces.
He noted the Department had issued warnings to multi-day fishing boats to take extreme precaution and be vigilant while at sea.
Thissera added a group of 20 Sri Lankan boats stranded close to the International Maritime boundary line of the Maldives had been given permission to dock at a safe port in the Maldives and stated the vessels were permitted for safety reasons until the adverse weather conditions recede.
He stressed all single day fishing boats had been prevented from setting out to sea.