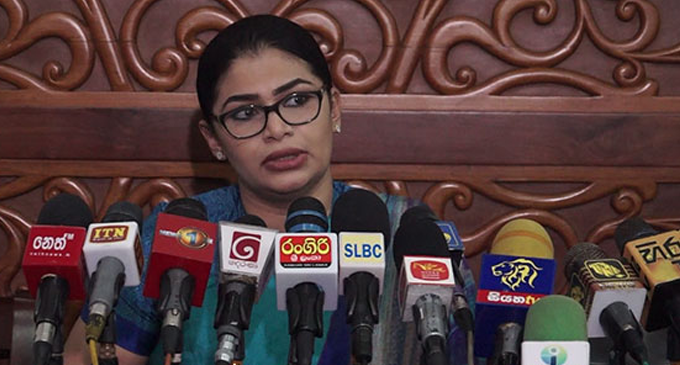 "Won't back any candidate who has 'deals' with President" – Hirunika Premachandra
(FASTNEWS | COLOMBO) – UNP Parliamentarian Hirunika Premachandra says that the upcoming Presidential Election will be an 'easy battle' for the United National Party (UNP) and that former Defence Secretary Gotabaya Rajapaksa entered the presidential fray 'too soon'.
"Many people think that Gotabaya Rajapaksa will be a big challenge for us. I personally think that Gotabaya Rajapaksa announced his candidacy too early," she told reporters in Colombo.
She said that many members of the Sri Lanka Podujana Peramuna (SLPP) are now finding it difficult to "market him" and place him on a high pedestal.
"The presidential election is a 100 meter race. You can't run it like a marathon," the MP said.
Responding to a question regarding the UNP candidate she will support at the presidential election, the MP said that she will not stand behind any candidate who has "deals" with the President, who she blames for putting the government in an uncomfortable position before the public.