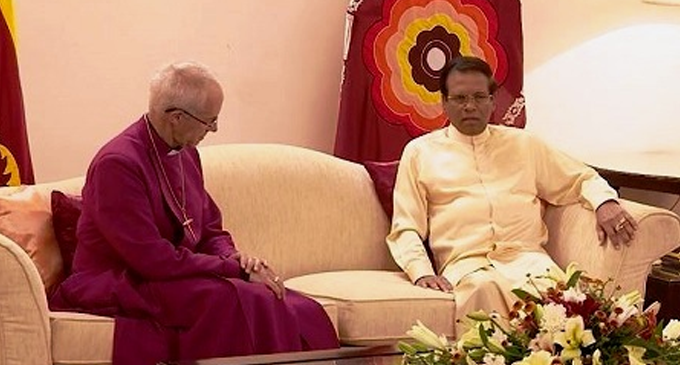 Archbishop of Canterbury lauds President for protecting privileges of religious leaders
(FASTNEWS | COLOMBO) – The Archbishop of Canterbury has appreciated President Maithripala Sirisena's efforts to safeguard the privileges of religious leaders in the country, the President's Office said.
During a meeting with the President, His Eminence Justin Welby had also lauded the President's efforts to establish mutual trust and harmony among all religious leaders
Mr. Sirisena had told the Archbishop that his visit was a blessing for a country like Sri Lanka which is a tourist destination.
The President and the His Eminence Welby had exchanged souvenirs following the discussion, the President's office added in a statement.