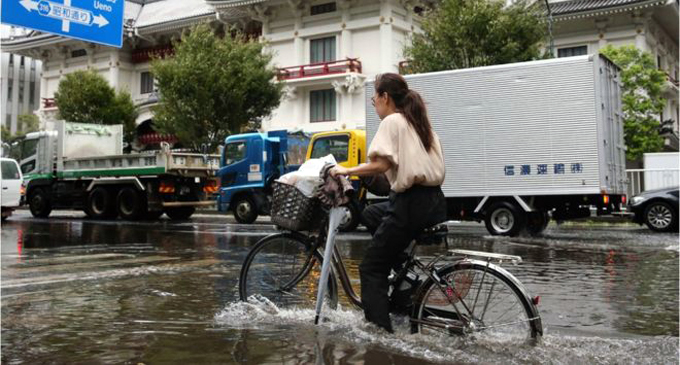 Tokyo typhoon cuts power to 900,000 homes
(FASTNEWS | COLOMBO) – More than 900,000 homes have been left without power after Typhoon Faxai made landfall near Tokyo.
With winds of up to 210 kilometres per hour, Faxai is one of the strongest typhoons to hit the Japanese capital in a decade.
More than 130 flights were cancelled and train lines closed for hours, disrupting the morning commute.
Power cuts hit 910,000 people in the Tokyo area.
The entire city of Kanagawa lost power at one stage, and Authorities warned against going outside.