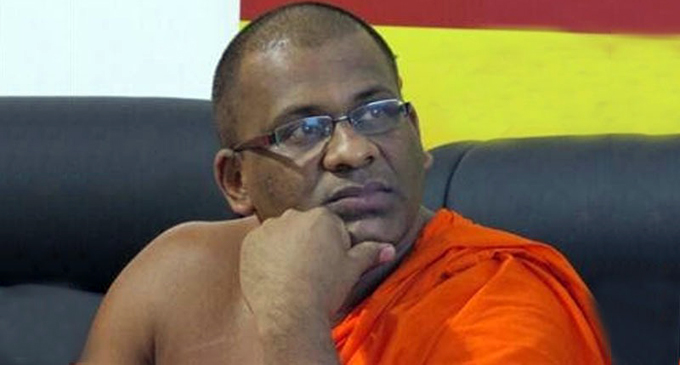 CA summons Ven. Gnanasara Thera over Gurukanda incident
(FASTNEWS | COLOMBO) – The Court of Appeal today issued notice on Ven. Galagoda Atte Gnanasara Thera and three others to appear before court on November 8 over contempt of court law suit.
A contempt of court case had been filed against the Thera and three others over an incident involving the cremation of the Nayaru Gurukanda Rajamaha Vihara Chief Incumbent Ven. Kolamba Medhalankarakitthi Thera.
The cremation ceremony of the Thera had taken place at the temple premises despite a Stay Order issued by the Mullaithivu Additional Magistrate.