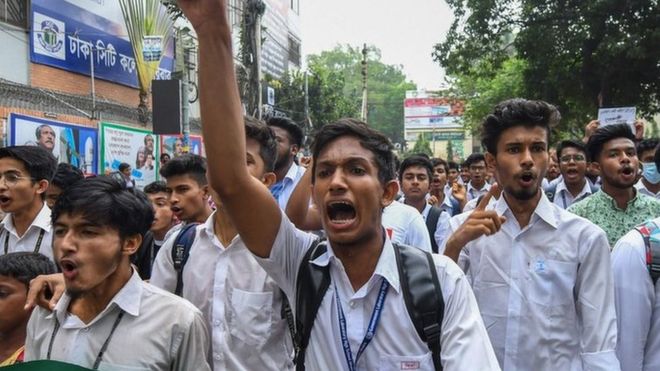 Three jailed in Bangladesh over crash that sparked mass protests
(FASTNEWS | COLOMBO) – Three people have been handed life sentences in Bangladesh over a bus crash that killed two young students and sparked anti-government protests.
Demonstrations hit the capital Dhaka last year after two schoolchildren were run over and killed by a speeding bus.
Tens of thousands rallied, demanding that the government take action to improve road safety.
The city was brought to a standstill, and more than 150 people were injured as authorities waged a heavy crackdown.
On Sunday three transport workers, including two drivers, were found guilty of culpable homicide.
"We are happy with the verdict," prosecutor Tapash Kumar Paul told the AFP news agency.
(Agencies)