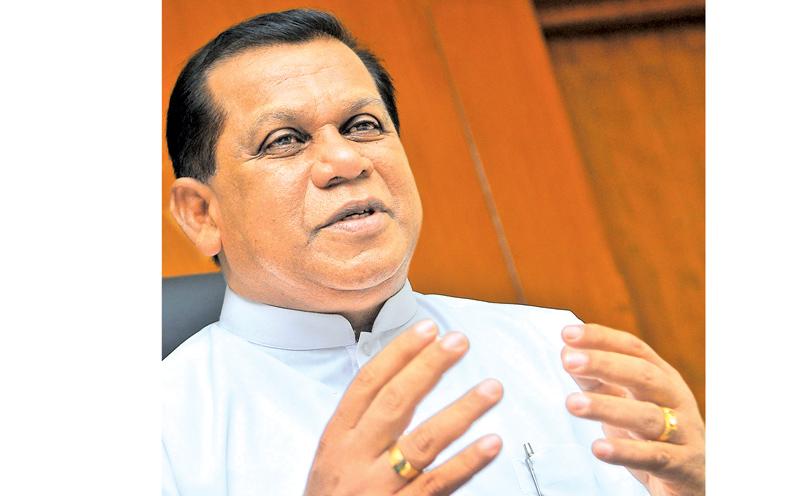 President creating a military rule-Ranjith
(FASTNEWS | COLOMBO) – Former Parliamentarian Ranjith Madduma Bandara has accused the President of attempting to introduce a military rule in the country by appointing Army officers to the post of Secretaries in Ministries.
Speaking to media in Kandy the Former MP said all parties should rally together to fight against such actions.
He said the appointments are the first such appointments of Army officers to such roles.
Madduma Bandara added the Secretaries of the Ministries of Health, Irrigation, Agriculture and Defence are Army officers, while claiming that only the appointment of the Defence Secretary could be rationalised.
Therefore, the Former MP claimed the people's democratic rights are being snatched away adding that the people should rally against such undemocratic actions.
Also speaking to media Former Parliamentarian Lakshman Kiriella said Parliament has more powers over the President.
He said the President is held responsible by Parliament adding that financial powers are also vested with Parliament at present according to the Constitution.
Kiriella added all countries that have successfully combatted the threat of the coronavirus did so through dialogues that were created within respective Parliament.
Kiriella also accused the government of being the reason behind a large number of Navy personnel contracting the coronavirus.
He claimed the government deployed the Navy without protective equipment to handle positive cases thereby resulting in them contracting the virus.
Kiriella noted if the government closed the country's airports at the end of January, Sri Lanka would be free of the coronavirus.