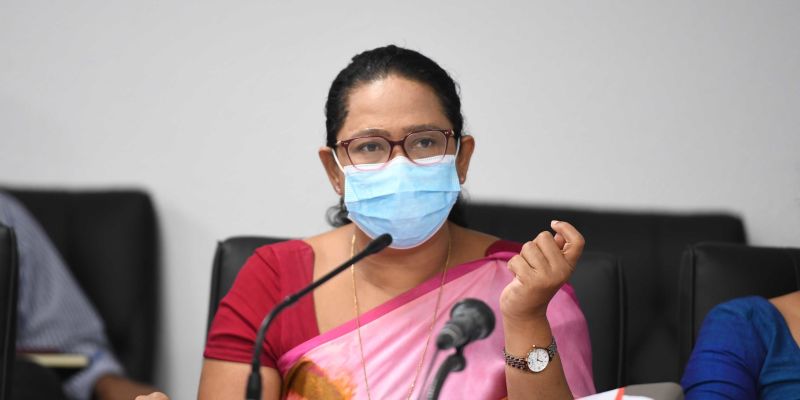 Health Minister calls on Cardinal Malcolm Ranjith
(FASTNEWS | COLOMBO) – Minister of Health Pavithra Wanniarachchi has called on the Archbishop of Colombo Cardinal Malcolm Ranjith today.
The Minister educated the Cardinal on the steps taken to contain the spread of the coronavirus including measures in place to reopen the country gradually and also sought the advice and the blessings of the Cardinal for the programme in place ahead.
Minister Wanniarachchi also updated the Cardinal on the successful steps taken by the government on the directive of the President and the Prime Minister to contain COVID-19 in Sri Lanka.
The Minister added the government will continue to provide relief to the public while strengthening measures to uplift the livelihoods of the people.
Cardinal Malcolm Ranjith while commending the government's effort to curb the spread of the coronavirus thanked the health services including doctors, nurses and tri-forces for their tireless efforts through the past few months.
The Cardinal also praised the leadership rendered by the President and the Prime Minister during this period.
The Cardinal added an individual who has contracted COVID-19 should not be condemned in society adding that it too could be treated like an ordinary illness under strict health practices.