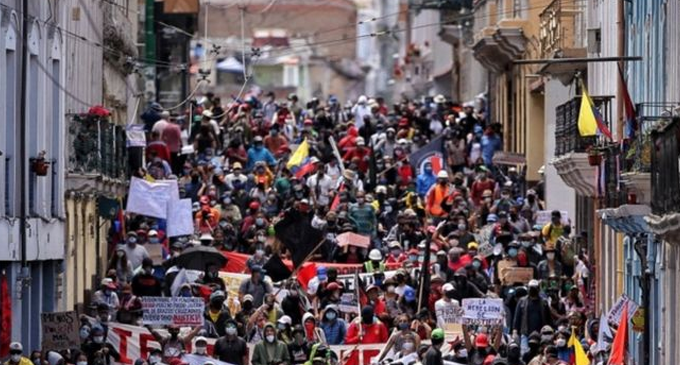 Ecuador protests against cuts amid Coronavirus
(FASTNEWS | COLOMBO) – Thousands of people have taken to the streets in Ecuador to protest against the government's economic response to the coronavirus outbreak.
Around 2,000 people demonstrated in the capital Quito, defying restrictions aimed at combatting the virus.
Last week, the president announced measures including the closure of some state-owned companies and cuts to public sector salaries.
Ecuador has been one of the worst-affected countries in South America.
Around 37,000 cases have been confirmed and more than 2,000 people have died with the virus, according to Johns Hopkins University.