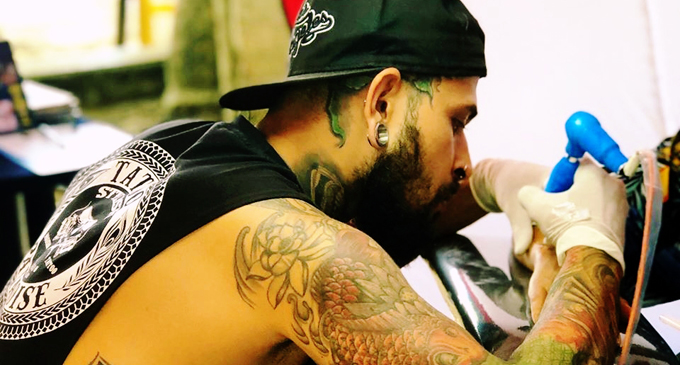 Ink begins to flow again at Tattoo Paradise Hikka with Milinda's return
(FASTNEWS | COLOMBO) – Banker-turned-Tattoo Artist, Milinda Silva from the Tattoo Paradise has welcomed back clients and excited to get back to doing what he love.
Fed up with the suffocating corporate world, Milinda was inspired to get into tattooing as it gave him tools to influence others in a positive way. He helped to create a more active push in building up hype towards blackwork, geometric, neo-traditional tattoo formats, and in a short period of time Milinda has evolved, and established a strong and growing presence among local and international tattoo enthusiasts.
Milinda is renowned for his strong attention to detail and incredibly delicate black and grey fine line tattoos, with the most distinct style and eye for artistic creation. His artwork can be best described as both dark and neat.
Milinda is performing his art at the Tattoo Paradise in Sri Lanka's beautiful Southern coast, Hikkaduwa, and he can be contacted via +94-771-150-313 or via his Official Facebook and Instagram handle Mil_ink'd.