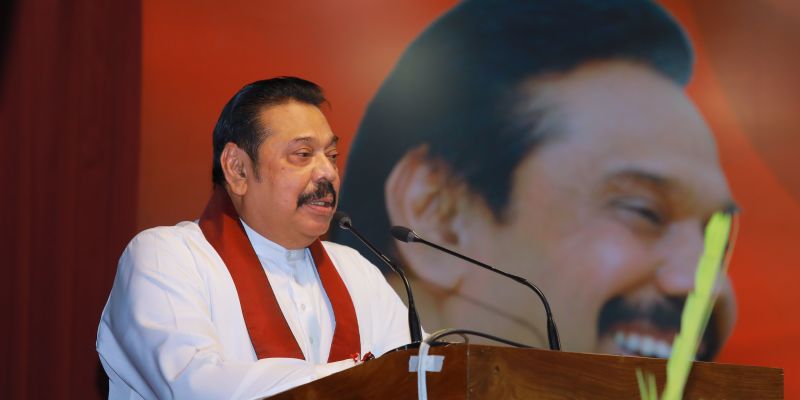 PC Election will be held after General Election -PM
(FASTNEWS | COLOMBO) – Prime Minister Mahinda Rajapaksa says the government will hold the Provincial Council Election after the conduct of the General Election.
Speaking at a rally in Padukka the Premier said the right to elections will be upheld.
The Premier said his faction conduct the Provincial Council Election even if it's under the old system.
The Prime Minister added the government will provide all facilities to the public.
Prime Minister Rajapaksa said the youth need job opportunities, industries, and development.
The Premier added that 100% power supply has  been given to the country.
The Prime Minister stressed that the government's next step is to ensure all people in the country receive clean drinking water.
Premier Rajapaksa said the country's people need electricity and roads, while claiming that there is not a single village in the country at present without carpet roads.