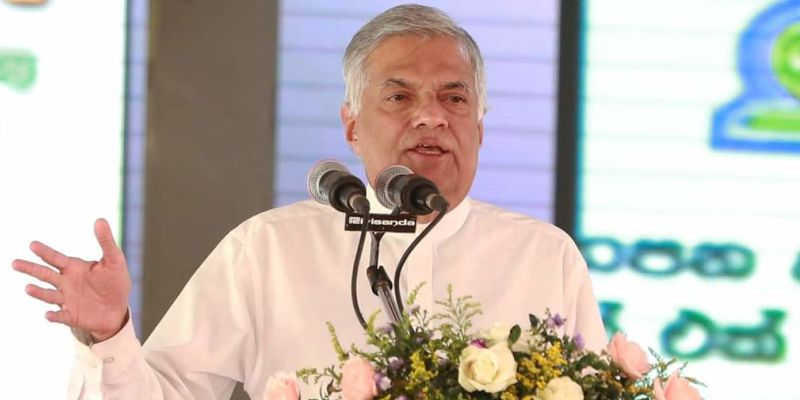 UNP will prioritise COVID-19 mitigation-RW
(FASTNEWS | COLOMBO) – Leader of the United National Party former Prime Minister Ranil Wickremesinghe says a UNP led government will prioritise COVID-19 mitigation efforts.
Addressing an event in Biyagama the Former Premier said the development of a vaccine for the coronavirus could take several years.
The UNP Leader stressed however that firstly Sri Lanka must overcome the COVID-19 crisis, for which plans are detailed over the course of three years in the UNP's policy statement.
He stated that the spread of the virus must be controlled and even though a potential second or even third wave is anticipated, the economy must not be shut down.
Secondly the former Premier said the collapsed economy must be stabilized and taken forward, adding therefore that these are the primary objectives of any country.
Ranil Wickremesinghe remarked meanwhile that testing for the virus is vital and countries like South Korea and Germany continue to test and trace, as coronavirus cannot be stopped in its tracks or eliminated for now, but it can be controlled.
He said some countries are effectively facing a second wave while others are no, adding that it may take up to 5-6 years for an effective vaccine to be created.
The UNP Leader noted that one injection produced by Boston Pharmaceuticals costs up to $50, commenting as to how Sri Lanka could hope to afford this.