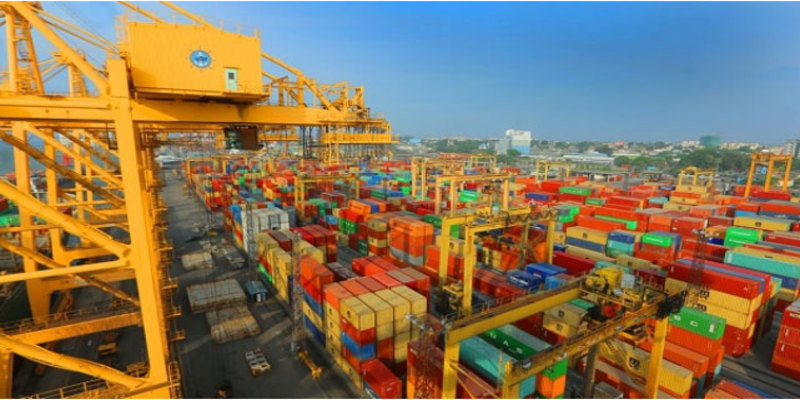 Trade unions threaten to suspend Port activities
(FASTNEWS | COLOMBO) – The Sri Lanka Independent Workers Union has warned that they will stall all activities within the port, if the demands of their Sathyagraha campaign are not met.
Chairman of the Union Prasanna Kalutarage speaking to a prominent online news portal in the isle has said the Sathyagraha campaign will be turned into a fast unto death, if union demands are not met.
Kalutarage noted that the Union will ease the fasting campaign, only if the government issues a written promise to give the Sri Lanka Ports Authority full jurisdiction of the Colombo East terminal.
Despite three days lapsing since the fasting campaign began, Prasanna Kalutarage charged that the government has not paid any attention to the union's demands.
He further threatened to halt processing of goods through customs indefinitely, until the union's demands are met.
Union Chairman Prasanna Kalutarage stressed that despite multiple requests from the President for an opportunity to hold discussions, the requests were ignored.
He revealed that talks with the Prime Minister resulted in the three gantry cranes being unloaded at the Colombo East Terminal.
Chairman Kalutarage however claimed that talks with the Premier only answered half of the union's issues.
Therefore, he noted that they have directed their issues to the President, where the requests have yet again been ignored.
Prasanna Kalutarage requested the President to intervene in this issue and provide a solution, without prompting them to take more stringent trade union action.