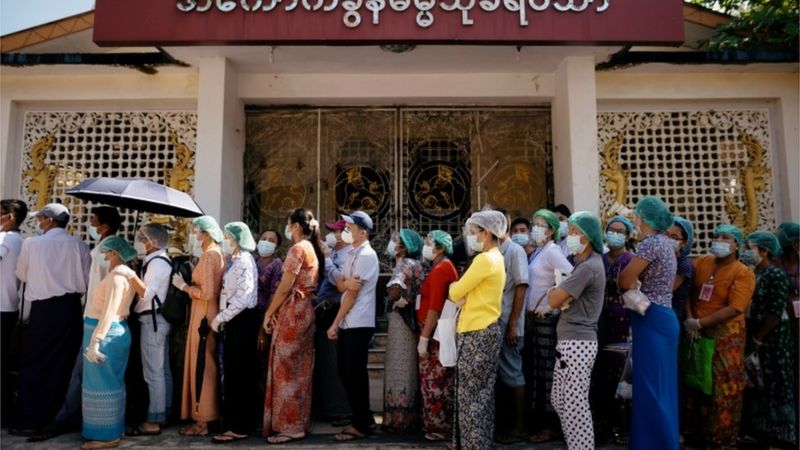 Myanmar vote count begins with Suu Kyi win expected
(FASTNEWS | COLOMBO) – Vote counting is under way in Myanmar following Sunday's general election, with Aung San Suu Kyi expected to win comfortably.
Millions voted in the election, just the second since military rule ended in 2011.
Ms Suu Kyi won the last election with a landslide victory and entered into a power-sharing agreement with generals who still hold huge power.
The results of the election are not expected until at least Monday.
Late on Sunday thousands of her supporters gathered outside her party's headquarters waving flags and chanting.
Despite Ms Suu Kyi's popularity, the Nobel Prize winner and global icon has dramatically fallen from grace internationally for her response to the Rohingya crisis.
Hundreds of thousands of Muslim Rohingyas fled an army crackdown in 2017 in what the UN described as ethnic cleansing. The army in Myanmar said it was targeting militants.
Observers have questioned the credibility of the election because of the disenfranchisement of virtually all Rohingya. Voting was cancelled in large parts of conflict-hit states including Rakhine, Shan and Kachin – home to many ethnic minorities – as officials cited security concerns.