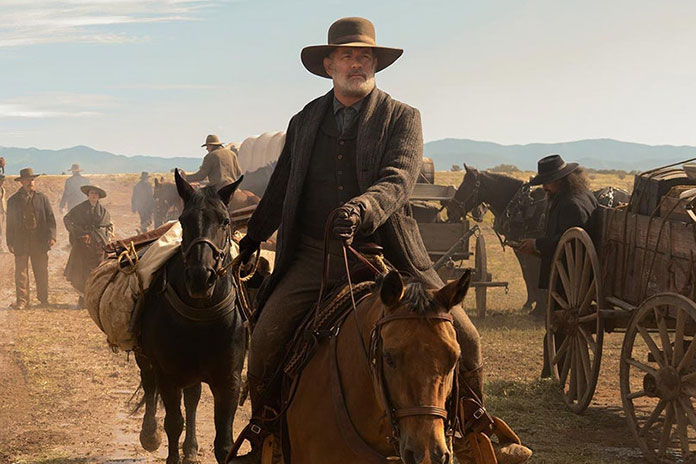 Universal puts Hanks' "News" on Netflix overseas
(FASTNEWS | COLOMBO) – Universal Pictures has closed a deal that will see the international distribution rights to the Tom Hanks-led western film "News of the World" go to Netflix says THR.
Universal retains the domestic rights to the prospective awards contender from filmmaker Paul Greengrass and has been sitting on a Christmas Day release in North America for some time.
This deal is not uncommon with movies like "Annihiliation," "Shaft" and more recently "The SpongeBob Movie: Sponge on the Run" all jumping directly to Netflix outside of North America. No word as to when Netflix intends to release the film on its service.
'News follows Captain Jefferson Kyle Kidd, a veteran of three wars, who now moves from town to town as a non-fiction storyteller. He crosses paths with Johanna, a 10-year-old taken in by the Kiowa people six years earlier and raised as one of their own. The pair embark on a journey when Kidd agrees to deliver the child where the law says she belongs.