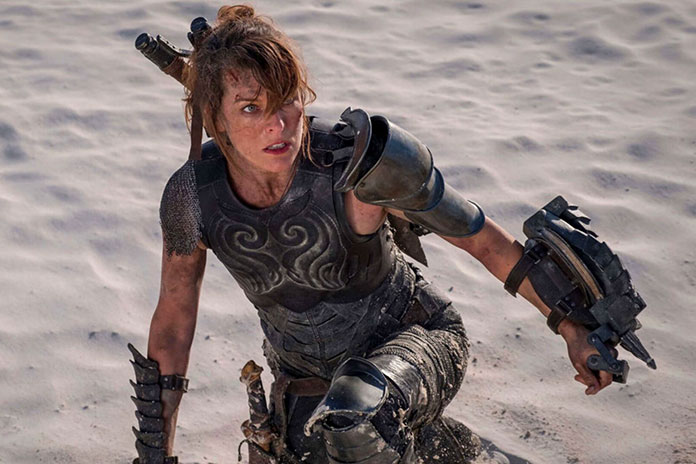 "Monster Hunter" moved up to Xmas Day
(FASTNEWS | COLOMBO) – With "Wonder Woman 1984" now partly going to HBO Max, Sony Pictures has opted to move up their "Monster Hunter" movie to a theatrical release on Christmas Day.
The Milla Jovovich-led film adaptation of the hit video game series was originally scheduled for September, then delayed to April next yer, then moved back to the day before New Year's Eve.
Now it's taking the Christmas slot where it, unlike "Wonder Woman 1984," will play exclusively in cinemas. Both films are expected to be playing as widely as they can on that date.
Sony has also pushed back the live-action/CGI hybrid sequel "Peter Rabbit 2: The Runaway" for a fourth time, the movie now being delayed from January to April 3rd 2020 – putting the family comedy on course to arrive a full year after its originally planned release.