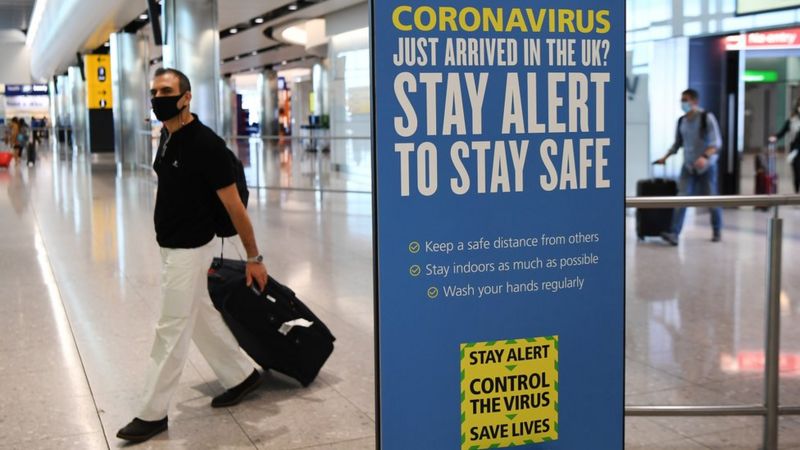 Arrivals in England to be able to cut quarantine if they pay for test
(FASTNEWS | COLOMBO) – People arriving in England will be soon able to reduce their quarantine period by more than half if they pay for a Covid test after five days, the transport secretary has announced.
The rules will come into force from 15 December and the tests from private firms will cost between £65 and £120.
Grant Shapps said the scheme would "bolster international travel while keeping the public safe".
The travel industry welcomed the policy but described it as "long overdue".
It follows Boris Johnson's announcement that England will come under "toughened" three-tiered regional restrictions when the lockdown ends on 2 December.