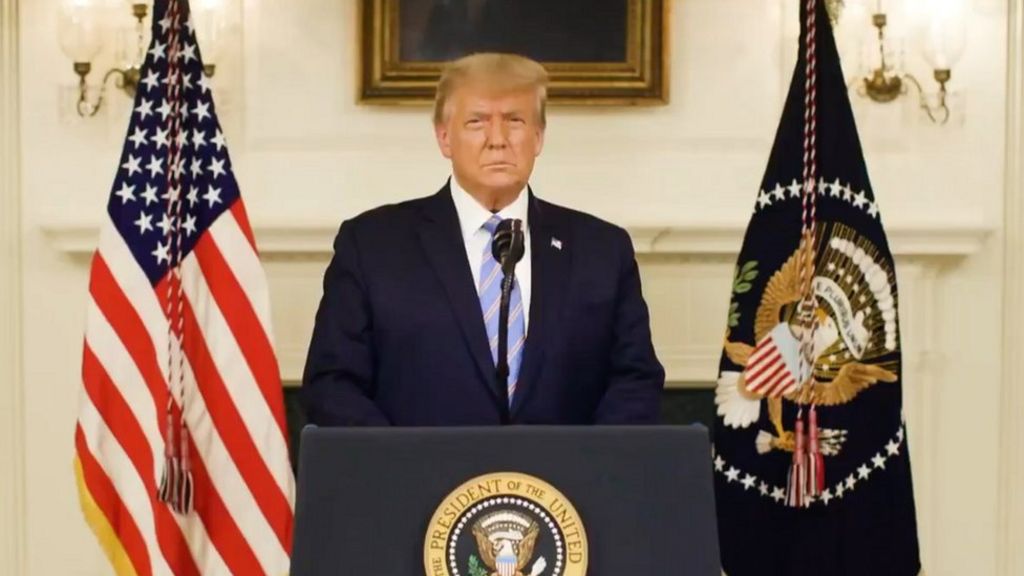 Policeman dies amid pressure on Trump over riot
(FASTNEWS | COLOMBO) – A US Capitol police officer has died from injuries sustained in the attack on Congress by a pro-Trump mob as top Democrats have called for the president to be removed for "inciting" the riot.
House Speaker Nancy Pelosi urged Vice-President Mike Pence to invoke the 25th amendment to the Constitution to declare the president unfit for office.
Alternatively, she vowed to initiate the process to impeach the president.
Under pressure, Donald Trump finally condemned the "heinous attack".
Wednesday's violence came hours after Mr Trump encouraged his supporters to fight against the election results as Congress was certifying President-elect Joe Biden's victory in the November vote.
Five people have died in relation to the riot, including Brian Sicknick, an officer at the US Capitol Police (USCP) who was "injured while physically engaging with protesters", the police said.