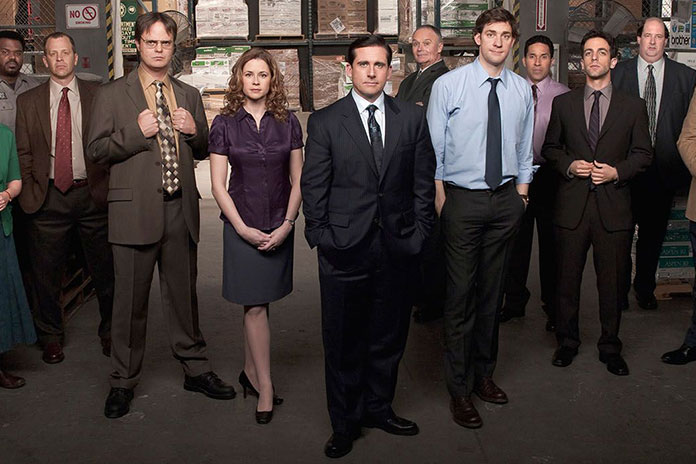 "The Office" was 2020's most streamed
(FASTNEWS | COLOMBO) – More Americans streamed NBC's long cancelled sitcom "The Office" than any other TV series according to figures released today by Nielsen.
Last year, U.S. users of SVOD services cumulatively streamed more than 57 billion minutes of "The Office" which resided on Netflix. As of January 1st though, the series has jumped to Peacock as an exclusive.
Coming in second was "Grey's Anatomy" with 39.4 billion minutes, followed by "Criminal Minds" (35.4B), and Netflix's best performing original "Ozark" (30.5B).
Rounding out the top ten were "NCIS" (28.1B), "Schitt's Creek" (23.8B), "Supernatural" (20.3B), "Lucifer" (19B), "Shameless" (18.2B) and "The Crown" (16.3B) – all on Netflix.
Other strong performers include "Tiger King," "The Umbrella Academy," "The Blacklist," "Boss Baby: Back in Business," "Longmire," "New Girl," "Vampire Diaries," "You" and "The Great British Baking Show".
The only performer amongst the Top 10 original or acquired series that wasn't a Netflix series was "The Mandalorian" on Disney+ with 14.5 billion minutes streamed.
Disney+ however dominated the top movies streamed list with their family titles like "Frozen II," "Moana," "Onward," "Aladdin," "Toy Story 4" and "Zootopia" making the grade along with concert film "Hamilton". In fact the only film not made for kids/family audiences to make the Top 10 was Netflix's "Spenser Confidential".
Nielsen SVOD Content Ratings service measures just four services: Netflix, Amazon Prime, Hulu and Disney+ so shows on the newer services don't show up. Similarly this is for U.S. audiences only so titles like "Star Trek Discovery" on Netflix overseas aren't included.
Nielsen estimates are also based on viewing on connected TVs, excluding mobile devices and computers. Today however they announced the launch of Theatrical Video On-Demand (TVOD), a measurement service tracking movie releases that are directly available to consumers to rent or purchase on-demand through streaming and pay-TV platforms.