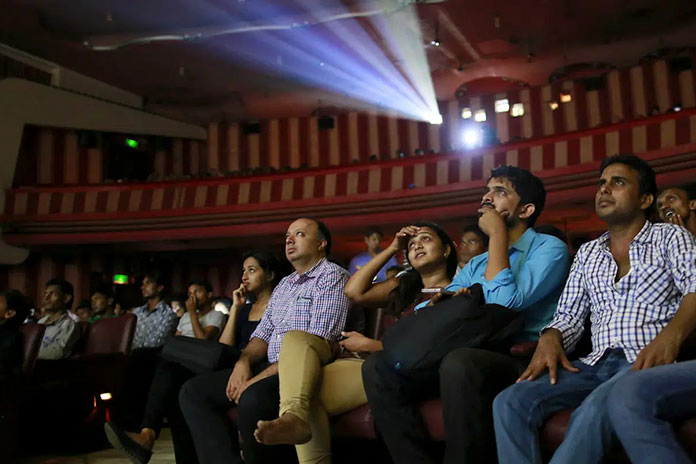 India allows cinemas at 100% capacity
(FASTNEWS | COLOMBO) – India is set to allow 100% occupancy in cinemas from this Monday, February 1st.
The return to full-scale cinema exhibition was announced yesterday by the country's Ministry of Information and Broadcasting and follows on from cinemas opening back up to 50% occupancy in October.
There's a list of standard operating procedures which visitors and cinema workers are required to adhere to at all times including social distancing (outside the auditoriums and in the lines), thermal screening of visitors, mandatory masks, staggered showtimes, frequent sanitisation, use of a government app, strict air quality conditions, plenty of hand sanitisers, and a strict prohibition on spitting.
Places designated as COVID-19 containment zones will also not be allowed to exhibit films at all. India's total active coronavirus caseload has fallen considerably and has been the quickest to implement vaccines, passing three million inoculated faster than any other country.