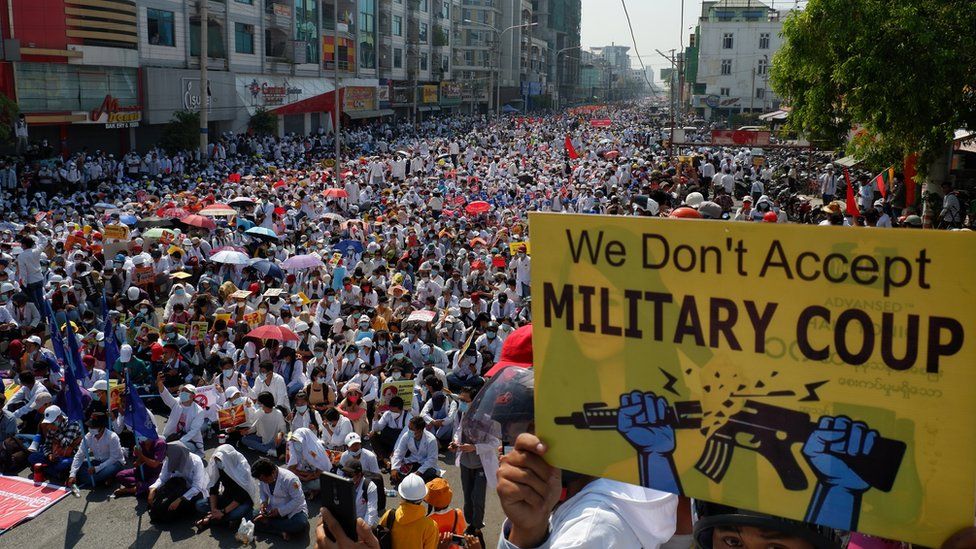 Huge crowds defy Army warning in Myanmar strike
(FASTNEWS | COLOMBO) – Hundreds of thousands of protesters have taken to the streets of Myanmar in one of the largest demonstrations yet against the country's military coup.
Businesses closed as employees joined a general strike, despite a military statement that said protesters were risking their lives by turning out.
The statement prompted fears the protests could turn violent, but they remained peaceful throughout Monday.
Myanmar has seen weeks of protest following the coup on 1 February.
Military leaders overthrew Aung San Suu Kyi's elected government and have placed her under house arrest, charging her with possessing illegal walkie-talkies and violating the country's Natural Disaster Law.