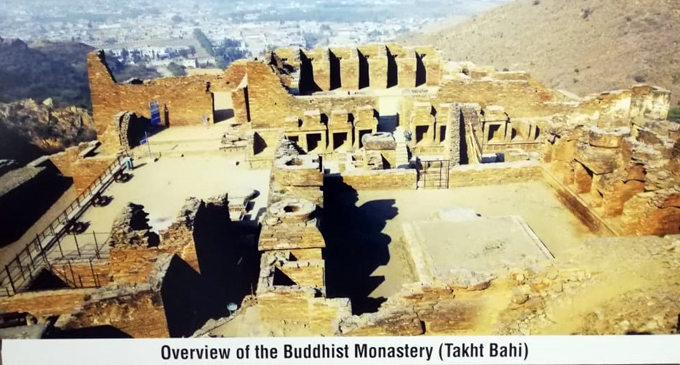 Pakistan's Buddhist heritage on display in Colombo
(FASTNEWS | COLOMBO) – Prime Minister of Pakistan Imran Khan inaugurated a photo exhibition displaying Buddhist heritage of Pakistan.
The exhibition had pictures of original handmade sculptures excavated from Taxila and Takh-i-Bahi (Mardan) areas of Pakistan dating back between period of first century and fifth century. These sites were inscribed on world heritage list of the UNESCO (United Nations Educational, Scientific and Cultural Organisation) in 1980.
It was arranged by the Press Wing of the Pakistan High Commission, Sri Lanka. The photos were taken and specially prepared for the occasion by External Publicity Wing, Ministry of Information and Broadcasting, Pakistan.
Sri Lankan Minister for Youth Affairs and Sport Namal Rajapaksa visited the photo exhibition along with the Speaker of Sri Lankan Parliament Mahinda Yapa Abeywerdena. Both the dignitaries appreciated the fine exhibition and showed interest in the projection material displayed at the exhibition.
The exhibition also displayed variety of booklets, pamphlets and other projection material highlighting the Gandhara civilization well-preserved in Pakistan.
The Government of Pakistan is eager to promote religious tourism between Pakistan and Sri Lanka – one of the largest Buddhist country in the region. Therefore, the exhibition was taken as a platform to enlighten the people of Sri Lanka about the rich, largest and ancient remains of Gandhara civilization.