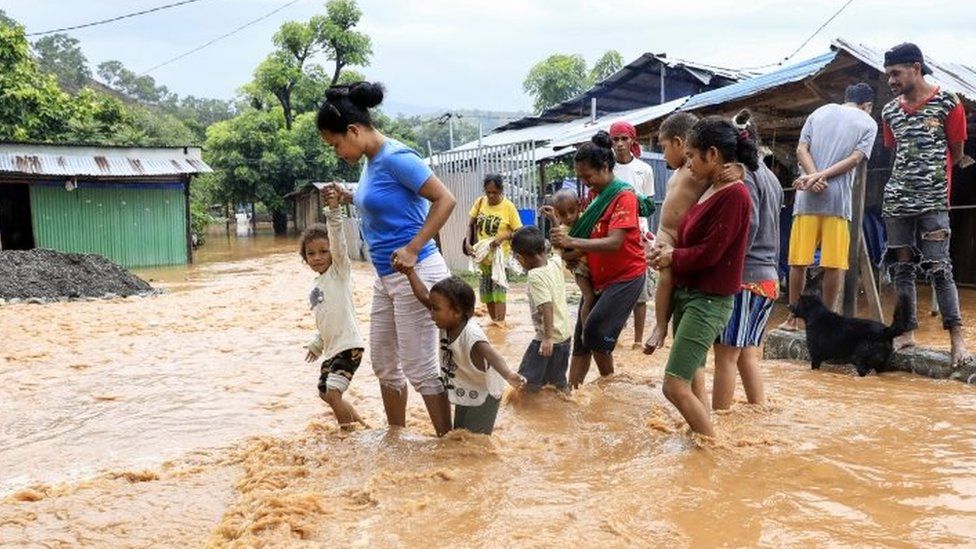 Flash floods kill 113 in Indonesia and East Timor
(FASTNEWS | COLOMBO) – At least 113 people have died after flash floods and landslides hit Indonesia and East Timor on Sunday.
Torrential rain sparked widespread destruction in the South East Asian neighbours, with water from overflowing dams submerging thousands of homes.
The affected area stretches from Flores island in eastern Indonesia to East Timor.
In Indonesia alone, 86 people have died with dozens still missing. Officials warn the toll could still rise.
"The mud and the extreme weather have become a serious challenge and the debris piling up has hampered the search and rescue team," Indonesian Disaster Mitigation Agency spokesman Raditya Djati told reporters.