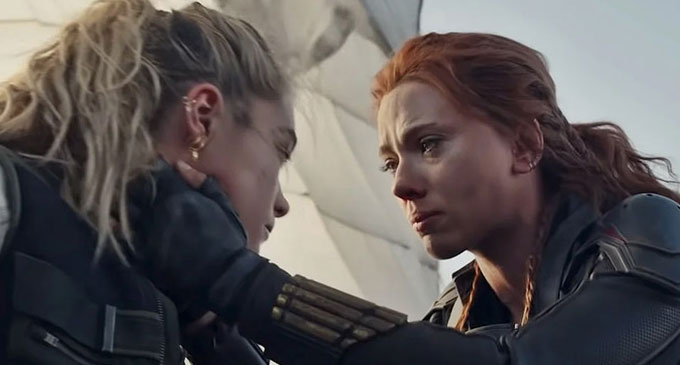 Exhibitors Slam "Black Widow" Release
(FASTNEWS | COLOMBO) – In the wake of this weekend's box-office numbers, movie theater owners and operators have slammed Disney over its release strategy in regards to Marvel Studios' "Black Widow".
The film opened on Friday July 9th and on its opening weekend managed $80 million at the domestic box-office and $78 million globally. In an unprecedented move, Disney also announced that the movie raked in a further $60 million from a day-and-date 'Premier Access' option via the Disney+ service worldwide.
That was the biggest opening by far since the pandemic began and a soft – but far from the lowest – Marvel opening weekend. Concerns were raised though when the film suffered a steep second-day drop.
Then this weekend's box-office numbers came out and the alarm bells sounded. 'Widow' dropped by 67% in its second weekend to a $26.5 million domestic haul. That's the steepest drop of an MCU film to date – easily beating the 61-62% drops of "Spider-Man: Homecoming" and "Ant-Man and the Wasp".
"F9: The Fast Saga," the other big blockbuster opening of late, also saw the exact same 67% drop on its second weekend though that film's second week fell on the July 4th holiday which likely impacted results.
Disney also pointedly did not report any 'Premier Access' numbers in its second weekend, leaving us with just the one-off number which is sizable but remains frustratingly vague.
Now, exhibitors are mad and they're letting everyone know as they've slammed Disney claiming they've left money on the table by putting Marvel's "Black Widow" on Disney+ day-and-date.
The National Association of Theatre Owners, the industry's main lobbying arm, released a twelve-paragraph statement taking aim at the $200-million budgeted "Black Widow" for its "stunning second-weekend collapse in theatrical revenues" and overall underperforming.