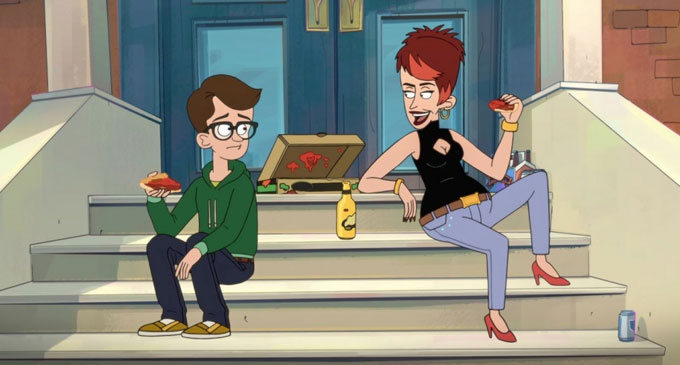 Netflix Orders "Chicago Party Aunt" Series
(FASTNEWS | COLOMBO) –  Netflix has ordered the new adult animated comedy series "Chicago Party Aunt" based on the popular Twitter account.
Created by Chris Witaske, the account offers amusing axioms from your favorite 'vodka aunt' who parties well into her forties like she's still a young twentysomething.
Witaske, Jon Barinholtz, and Katie Rich create and executive produce the series which will consist of sixteen half-hour episodes split into two separately premiering blocks.
Lauren Ash leads the cast as Diane Dunbrowski who continues to be the life of the party and has an inability to "adult" though with a heart of gold. Rory O'Malley will play her gay nephew who moves in with her while foregoing Stanford University.
RuPaul Charles will play Gideon, a local who transforms Diane's local barbershop into a hip New York-style salon. Jill Talley will star as Diane's sister and Daniel's mother Bonnie who is a type-A control freak. Ike Barinholtz plays her sweet and dorky suburban husband Mark.
Jon Barinholtz is Diane's son gentle and not-so-bright giant son Mikey. Da'Vine Joy Randolph is Diane's co-worker who helps keep her partying side in check. Katie Rich is Polish immigrant and salon worker Zuzana. Witaske will play Diane's TSA agent ex-husband Kurt who retains a soft spot for her.
Titmouse ("Big Mouth," "Human Resources") will serve as the animation studio while Matt Craig ("New Looney Tunes") will join as the showrunner.
The first block of eight episodes premieres on September 17th.