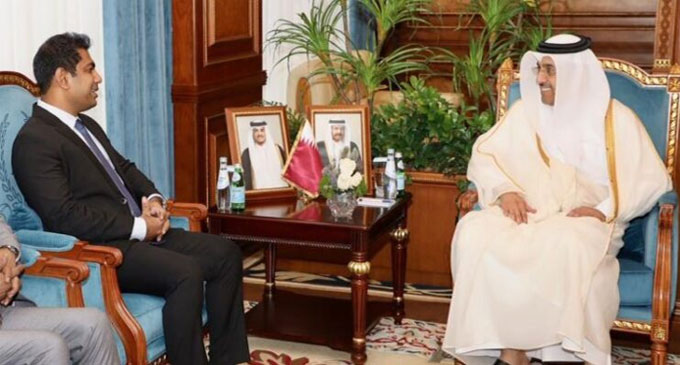 Kanchana holds talks to secure more jobs for Lankans in Qatar
(FASTNEWS | COLOMBO) – Minister of Power and Energy Kanchana Wijesekera has held discussions with Qatari authorities regarding new job opportunities for Sri Lankans.
Minister Wijesekera has met with the Minister of Labour of Qatar, Dr Ali bin Saeed bin Smaikh Al Marri during his visit to the country.
During the meeting, the two parties have held talks on job opportunities for Sri Lankans during the upcoming Football World Cup and also visa process issues.
A Sri Lankan delegation is currently in Qatar to discuss a wide-range of topics including the importation of fuel to end the energy crisis.