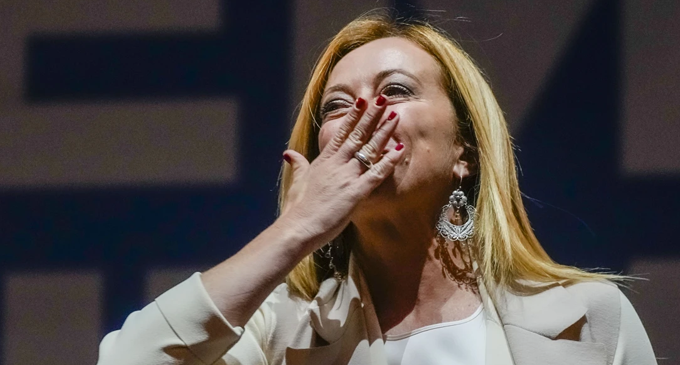 Italy elections: Resounding triumph for Giorgia Meloni's far-right Fratelli d'Italia
(FASTNEWS | ITALY) – Journalists outnumbered supporters waiting up late for Giorgia Meloni, in the lounge of the hotel in Rome that she had chosen as her headquarters on the evening of the legislative elections of Sunday, September 25. At 2:30 am, the leader of the Fratelli d'Italia party finally appeared smiling at the lectern, accompanied by the tune of Rino Gaetano's 1975 summer hit "Ma il cielo e sempre piu blu" ("But the sky is always more blue"), which had been her theme song throughout her election campaign.
There is truth in the song. Blue has been the traditional color of the Italian rightwing since 1994. And, after this election, Italy is undoubtedly much bluer than before.
With more than 26% of the vote, Fratelli d'Italia achieved the resounding success that the polls had been promising for several months. Securing an overall total of more than 44% of the vote, the rightwing alliance it is part of obtained a clear majority in both the Chamber of Deputies and the Senate. However, instead of any triumphalism, Ms. Meloni instead had an unusually serious and measured tone to announce "a government led by Fratelli d'Italia" for the next legislature.