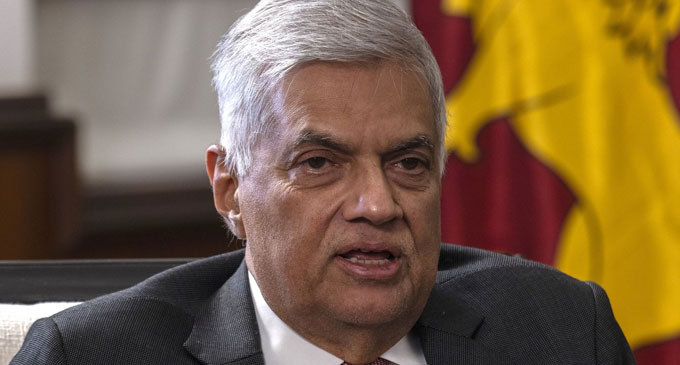 President calls for impartial investigation over Yala National Park incident
(FASTNEWS | COLOMBO) – President Ranil Wickremesinghe has called for an impartial investigation over Monday's incident at the Yala National Park.
Speaking during the weekly Cabinet media briefing at the Government Information Department today, Minister Bandula Gunawardena said the President issued directives to conduct a thorough investigation and bring all those who are involved and responsible before the law.
Meanwhile, nine persons who entered and recklessly drove defenders and cabs within the National Park have surrendered this morning.
Seven vehicles involved in the incident have also been handed over to Wildlife officials.
Around 33 vehicles and 100 individuals were involved in the incident on Monday.
The group of individuals is accused of harming and harassing wild animals in the Yala National Park, by driving the vehicles recklessly.
The Department of Wildlife Conservation yesterday decided to blacklist those who entered the Yala National Park on Monday and disturbed wild animals.
The Warden of the Yala National Park took steps to take legal action against the individuals who entered the Park in a fleet of vehicles and drove recklessly harassing the wild animals in violation of the Fauna and Flora Protection Act.
Director General of the Wildlife Department Chandana Suriyabandara temporarily suspended the services of seven officers who neglected their duties and contributed directly or indirectly to the incident until the investigation is completed.
A three-member committee will also be appointed to conduct investigations related to the reckless driving incident in the Yala National Park.
The Ministry has decided to appoint the relevant committee to conduct the investigations related to the dereliction of duty by officers who were on duty at the time of the incident at the Yala National Park and their failure to inform the higher officials about the incident.
Director General of the Wildlife Department Chandana Suriyabandara noted that those vehicles would not be able to enter any national park in Sri Lanka for three years.
Meanwhile, several decisions were also taken during a discussion held under the auspices of Secretary to the Ministry of Wildlife and Forest Resources Conservation Chandra Herath on the Yala National Park incident.
In addition to the information currently available about the vehicles and individuals, the information published in the mainstream media and social media as well as photographic evidence and video footage, will be taken into consideration when taking forward the inquiry.
The Yala incident came to light after a video of the incident was widely circulated on social media.