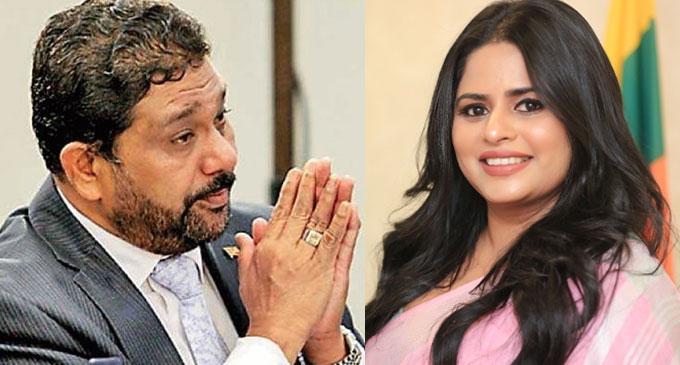 Azath Salley provided CID with many audio tapes of Tilini
(FASTNEWS | COLOMBO) – Former governor Azath Salley gave the Criminal Investigation Department 30 tapes of Thico Group owner Thilini Priyamali and Krish Group Executive Director Janaki Siriwardena yesterday (26).
He further stated to the press that Thilini Priyamali, who was arrested on October 5th, had been given the audio tapes for an investigation that would go until May 3rd.
The name of a Monk in a temple in the Kadawata region is the subject of a special investigation by the Criminal Investigation Department.
A house in Pirimathalabe, allegedly owned by Thilini Priyamali's boyfriend, Isuru Bandara, who is currently being held in remand custody, was also checked, according to an investigating officer with the Criminal Investigation Department who told the media. A stock of gold-plated blocks was also found there.
Thilini Priyamali had purchased products from a trader in the Kadawata region and handed him a return check worth more than four lakh rupees, therefore the Mahara Magistrate's Court 26th october 2022, ruled that she be kept in custody until the ninth of next month.