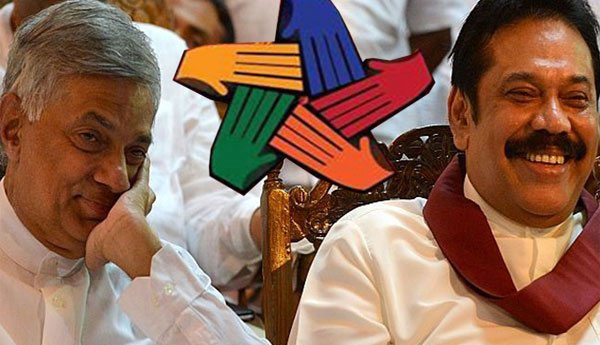 Joint Opposition to Support Abolish Executive Presidency
It was reported in press recently that Mahinda Rajapakshe met Ranil Wickremasinghe and had a long chat with him, which centered about joint opposition's support to abolish Executive presidency.
The  UNP has decided to formulate a fundamental Bill to abolish Executive  Presidency and  nearly  50 MPs of the joint opposition MPs have expressed their willingness to support it in Parliament. However, the joint opposition is to declare their decision on a new constitutional amendment after studying the relevant Bill.
Wimal Weerawansa said,that during a recent meeting chaired by former President Mahinda Rajapaksa, it was agreed to support the  the bill abolishing Executive Presidency and to establish a new Electoral system.
According to the present situation, it will be possible to abolish Executive Presidency with the 2/3 majority in parliament even though the SLFPers in the government refuse to back the move.