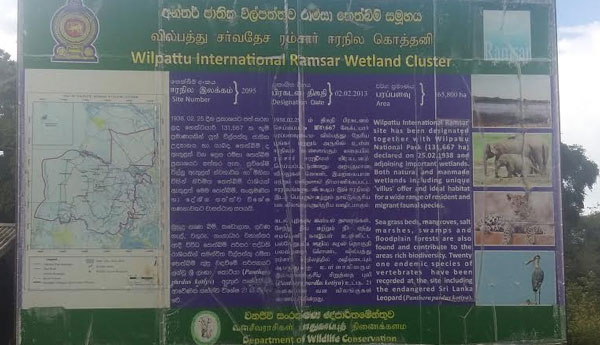 SC to Decide on Wilpattu Wildlife Park Road
The government has decided to construct  a road  from Puttalam to Mannar through the Wilpattu Wildlife Park.
The Environment Foundation Limited (EFL) had petitioned  the Supreme Court against this decision.
The petitioners have pointed out that if the said road system were to be constructed it will not only hinder the movement of the animals at the Wilpattu Park but it will also pose a severe threat to the environment as well.
Hence, the petitioners have requested the Court to order the said construction to be stopped forthwith.
The Attorneys for Minister of Industry and Commerce Rishard Bathiudeen, who has been named as a respondent, making submissions to Court, stated that as the road system has already been used by the public over a long period there was no hindrance to it being further developed by the RDA.
The Counsel for the Attorney General making submissions to Court stated that so far no funds have been allocated for the RDA to develop the said road system.
Having considered the submissions, the Supreme Court (SC) yesterday decided to hear a fundamental rights petition, filed by  EFL  on 19th   July .