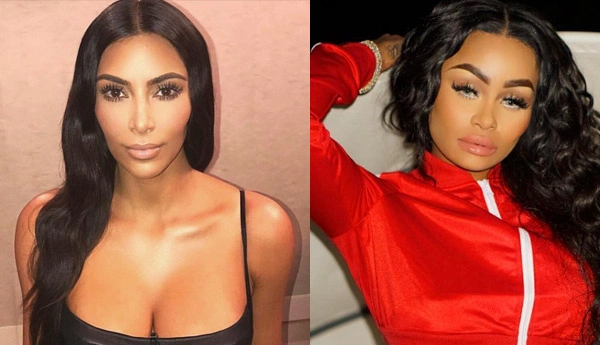 Kim Kardashian Had A 'Huge Laugh' Over Blac Chyna's Sex Tape Drama: Will She Diss Her Publicly?
Kim Kardashian was very entertained by Blac Chyna's skills in the shocking sex tape that was leaked and she's glad brother Rob Kardashian wasn't involved.
Yikes! Kim Kardashian, 37, doesn't feel bad about Blac Chyna, 29, having a sex tape that was recently leaked and in fact, she and her sisters were quite amused by the video. Since Chyna's messy split with Rob Kardashian, 30, there's been a well known feud between her and the Kardashians and it doesn't look like it's fizzling out anytime soon! "
Kim

 is ecstatic that Rob wasn't a part of Chyna's sextape debacle," a Calabasas insider EXCLUSIVELY told HollywoodLife.com. "She saw the video clip and she and her sisters had a huge laugh about it. They hate the fact that it's the mother of their niece, but they can't help the fact that there is so much animosity between their family and Chyna. Chyna has made Rob's life hell and 

Kim

 has been quick to point out that Rob has kept himself completely out of harm's way ever since his public spat with Chyna."
Although Kim thinks Chyna's scandal is a riot and doesn't plan on making amends anytime soon, she's not planning on speaking out about her. "Kim

 isn't going to clown Chyna publicly because social media is already killing her pretty badly for her fellatio skills," the insider continued. "

Kim

 is so happy that Rob has nothing to do with this and has only told him to continue to be the awesome dad to Dream that he has been since she was born." Rob and Chyna share custody of their 1-year-old daughter, Dream and despite their rocky history, they have both seemed to want to be a part of her life.
When it comes to Chyna and the sex tape debacle, Kim doesn't seem to be the only Kardashian with a strong opinion. There have also been reports that Kris Jenner, 62, thinks Chyna may have secretly released the sex tape herself for publicity. Eek. Chyna, however, doesn't seem to be letting the whole situation bother her too much. She was seen out and about with Amber Rose, 34, on Feb. 19 and the two had a fun night of karaoke and drinks.
Courtesy : hollywoodlife