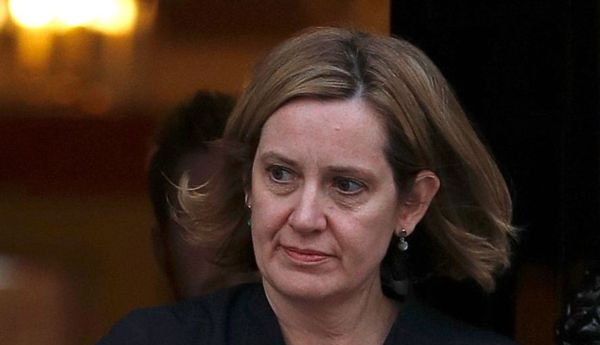 Amber Rudd Resigns as Home Secretary
The home secretary Amber Rudd has resigned, saying she "inadvertently misled" MPs over targets for removing illegal immigrants.
Ms Rudd, who was due to make a Commons statement on Monday, was under pressure to quit over the Windrush scandal.
She faced criticism over the existence of Home Office removals targets and her knowledge of them.
Shadow home secretary Diane Abbott, who had repeatedly urged Ms Rudd to go, said she had "done the right thing".
Ms Abbott added that the "architect of this crisis" – Theresa May – must come before the Commons to explain "whether she knew that Amber Rudd was misleading Parliament and the public last week".
On Sunday, the Guardian published the full letter it had reported on a week earlier, in which Ms Rudd set out her "ambitious but deliverable" aim to deport 10% more illegal immigrants over the "next few years" to Theresa May.
Ms Rudd telephoned the prime minister on Sunday evening to tell her of the decision amid intensifying opposition demands for her to quit.
In her resignation letter, Ms Rudd said she takes "full responsibility" for the fact she was not aware of "information provided to (her) office which makes mention of targets".
Mrs May said she was "very sorry" to see Ms Rudd leave the Home Office and she should "take great pride" in what she has achieved.
Ms Rudd's successor is expected to be announced early on Monday morning.
Courtesy – BBC