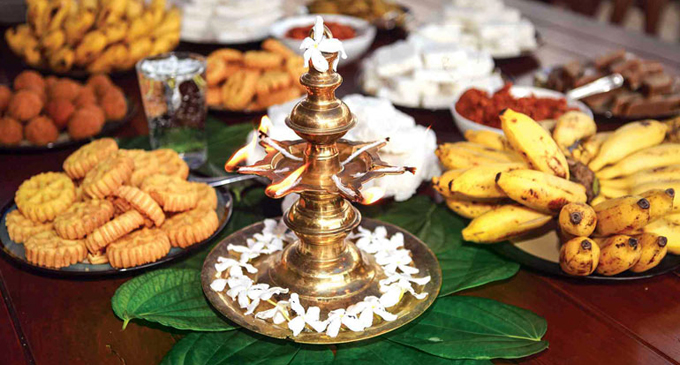 Auspicious times for Sinhala and Hindu New Year
(FASTNEWS|COLOMBO) –
THE NEW MOON
For the new lunar year, the new moon should be viewed on Sunday (07) and for the new solar year, the new moon should be viewed on Thursday (09 May).
BATHING FOR OLD YEAR
Bathing for old year falls on Saturday (13).
NONAGATHAYA
'Nonagathaya' also known as the inauspicious time, will begin at 7.45 AM on Sunday (14) and continues till 8.33 PM. It is traditional to cease all forms of work in this period and engage in religious observances.
DAWN OF THE NEW YEAR
The Sinhala and Hindu New Year dawns on Sunday (14) at 2.09 PM.
PREPARING OF TRADITIONAL MEALS
The auspicious time to prepare meals begins on Sunday (14) at 2.42 PM, dressed in orange and facing East and preparing milk rice using jaggery, accompanied by aggala and kevum.
STARTING OF WORK, EXCHANGE OF GIFTS AND HAVING MEALS
Starting work, transactions and consuming meals should begin on Sunday (14) at 3.45 PM wearing orange and facing East.
ANOINTING OF OIL
Anointing oil begins on Wednesday (17) at 7.40 AM, dressed in green and facing East, placing kohomba leaves on head and colon leaves on feet.
SETTING OUT FOR OCCUPATIONS
Leaving for occupations begins on Thursday (18) at 4.52 AM dressed in green and consuming meals including milk rice and jiggery.