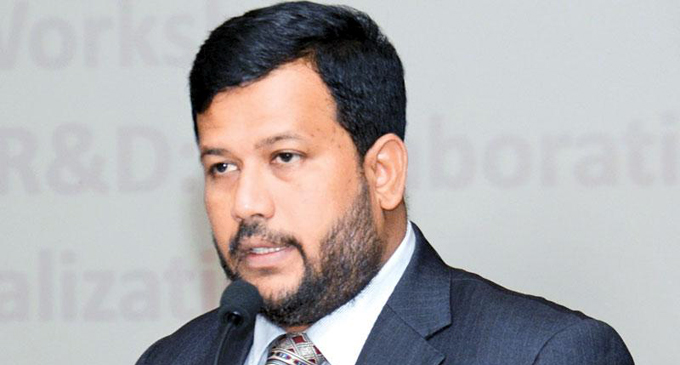 Minister Rishad condemns "Barbaric and dastardly" attacks on Churches and hotels
(FASTNEWS|COLOMBO) – The Minister of Industry and Commerce, Resettlement of Protracted Displaced Persons, Co-operative Development, and Vocational Training and Skills Development, Rishad Bathiudeen has condemned the " Barbaric and dastardly" attacks on Churches and hotels in Sri Lanka.
As the Leader of the All Ceylon Makkal Congress (ACMC), Minister Bathiudeen together with all Parliamentarians and members of ACMC, "Call for total eradication of terrorism – of any form by any person – in Sri Lanka."
"I am a faithful devotee of Islam. My family and I are very saddened to see heinous terrorist attacks that were opposed to principles of Islam – and even humanity. I and our party ACMC as well as our community abhor and condemn these barbaric, dastardly acts unequivocally," the Minister stated issuing a communiqué on Tuesday (23).
"I also strongly believe that we should restrain from exploiting this critical situation for any narrow, personal gains. I thank all the members of Security Forces, the Police and essential services for promptly restoring normalcy in the country.
"Our thought and prayers are with all victims and all right thinking Sri Lankans," Minister Bathiudeen stressed, emphasising that "We are united – irrespective of ethnicity, Religious affinity, rank and file – in standing up for our country."
At least 321 people were killed and hundreds more injured in a series of explosions across Sri Lanka on Easter Sunday (21), one of the most sacred days of the year for Christians.
A series of eight explosions in the island country during Easter celebrations on Sunday targeted Churches, hotels and also an area close to the capital's Zoological Garden and near Dematagoda, Colombo's suburb.
Most of the terror attacks were committed in the capital city of Colombo.