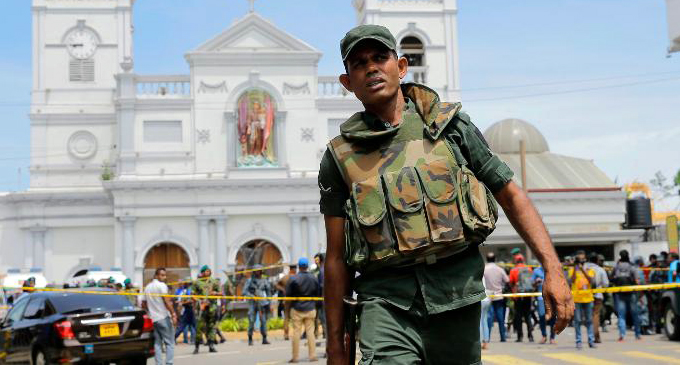 Easter Blasts in Sri Lanka: More suspects arrested [UPDATE]
(FASTNEWS|COLOMBO) – Eighteen suspects arrested on Tuesday (23) by the Police Special Task Force (STF) in search carried out during an island-wide operation.
Six suspects in Aluthgama, 5 suspects in Beruwala, 6 suspects in Katana, and one suspect in Warakapola were arrested in connection with the bombings in Sri Lanka.
A motorbike and 4 walkie-talkies were also seized from one of the suspect's residence.
At least 321 people were killed and hundreds more injured in a series of explosions across Sri Lanka on Easter Sunday (21), one of the most sacred days of the year for Christians.
A series of eight explosions in the island country during Easter celebrations on Sunday targeted Churches, hotels and also an area close to the capital's Zoological Garden and near Dematagoda, Colombo's suburb.
Most of the terror attacks were committed in the capital city of Colombo.