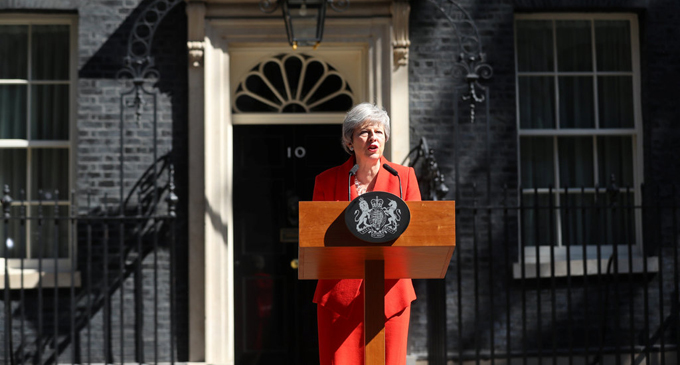 Theresa May to resign as Prime Minister
(FASTNEWS|COLOMBO) – British Prime Minister Theresa May has announced she will step down as Conservative Party Leader on 07 June as her personal mission to deliver on the result of the Brexit referendum ended in failure.
May will host the President of the United States (US) Donald Trump during his State visit in the first week of June and remain in Downing Street while the Tory Party elects a new Leader.
A leadership contest will begin on 10 June and a new Leader is expected to be in place by the end of July.
Her voice breaking as she delivered a highly emotional resignation statement flanked by her husband Philip and her senior aides outside Number 10, May said it was "In the best interests of the country" for a new Prime Minister to take over.