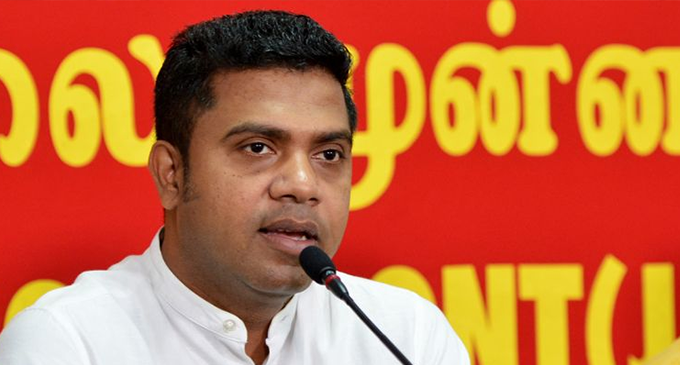 "Intelligence information not investigated yet" – Nalinda Jayatissa
(FASTNEWS|COLOMBO) – Member of the Parliament Select Committee probing the Easter Sunday attacks JVP Parliamentarian Nalinda Jayatissa says the Committee has not investigated or questioned any individual pertaining to intelligence information related to the bombings.
Speaking to a Prominent online news portal, the MP said the President is attempting to engage in unnecessary conflicts with the Judiciary and Parliament.
MP Jayatissa said national security was compromised resulting in the Easter Sunday attacks.
He noted the Parliament Select Committee was appointed to investigate the shortcomings and to recommend measures to ensure people's lives aren't lost in such unfortunate incidents.
The JVP MP urged the security forces to also aid this cause, claiming no Minister can ask employees under their purview to refrain from appearing before the Select Committee appointed by Parliament if summoned.
MP Nalinda Jayatissa said this applies to the President and any other Minister, claiming there are 5 cases also being heard pertaining to the attacks.
The MP said persons attached to the intelligence unit will be summoned for hearings, claiming the President was attempting to cause unwanted problems with the Judiciary and Parliament.