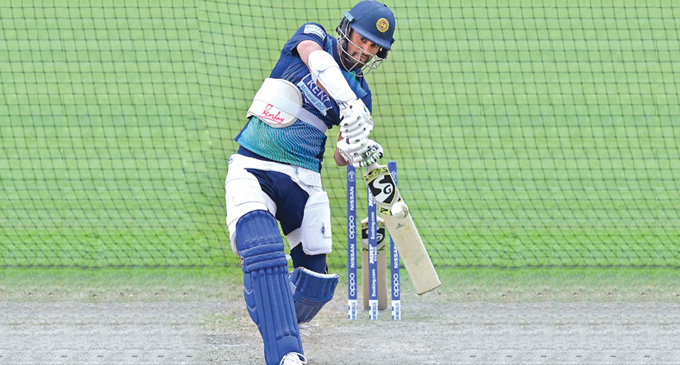 Lanka in danger of another washout – rain forecast for Bangladesh game
(FASTNEWS|COLOMBO) – Sri Lanka are in danger of facing another washout of their World Cup cricket fixture when they take on Bangladesh at the County ground here on Tuesday.
The weather forecast for tomorrow is not all that good and the chances are for light rain showers. Hopefully if the rain is not as heavy as the one they experienced three days ago against Pakistan where the game was abandoned without a ball bowled, there is a chance that Sri Lanka could squeeze in a 20-20 contest at least. Otherwise, they will be going into their crucial game against Australia at the Oval on June 15 without having any match practice at all since their win against Afghanistan on June 4. Whatever the weather will be, it all points out to a stop-start contest where both teams will be vying to come out on top.