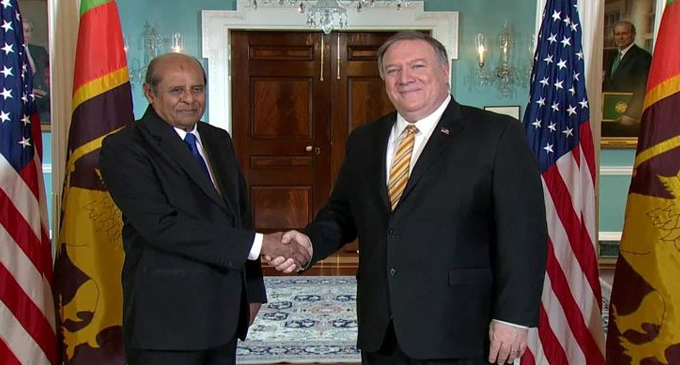 Pompeo's visit will consolidate Lankan security
(FASTNEWS|COLOMBO) – Prime Minister Ranil Wickremesinghe says the proposed visit of the US Secretary of State Mike Pompeo to Sri Lanka will further consolidate the confidence on security measures in Sri Lanka.
The US State Department yesterday announced that Secretary of State Mike Pompeo will arrive in Sri Lanka for a brief visit following his trip to India from the 24th of June.
Secretary of State Mike Pompeo is expected to meet with high-level Sri Lankan officials and expressed United States' solidarity with Sri Lanka.
He will also discuss promising opportunities of US-Sri Lanka cooperation based on areas of mutual interest.