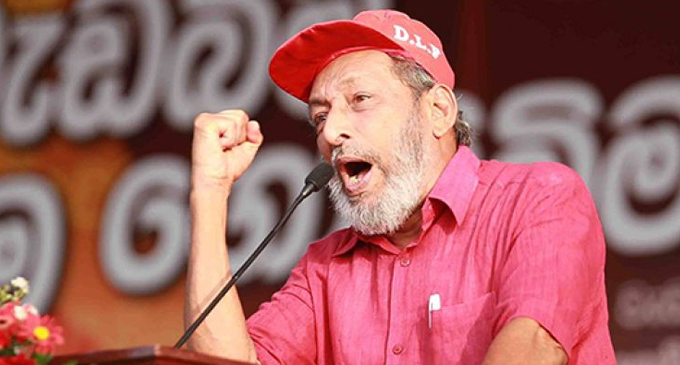 Vasudeva Nanayakkara casts doubt on PSC's validity
(FASTNEWS|COLOMBO) -Parliamentarian Vasudeva Nanayakkara has forwarded another letter to the Speaker of House, calling for the validity of the Special Parliamentary Select Committee probing the Easter attacks to be verified.
The MP said he had forwarded a letter to the Speaker a week prior, however as he had not received any response, the MP had submitted the letter once again.
Speaking to a prominent online news portal in the isle, MP Nanayakkara claimed the continuation of the relevant Select Committee is unethical.
The MP stressed any Parliamentary Select Committee should use Parliamentary power vigilantly and ensure it does not cause any harm to the people's safety, as well as National Security.
MP Nanayakkara further stressed Parliament must act wisely without endangering the country simply because they have power, stating that even a Court considers the ramifications its the decision prior to issuing an order to carry out law and justice.
The MP stressed no one can stand against discovering those who are truly responsible for the recent atrocities, but said it could be achieved with a Parliamentary Select Committee with proper representation.
He charged this cannot be achieved with the existing Select Committee.