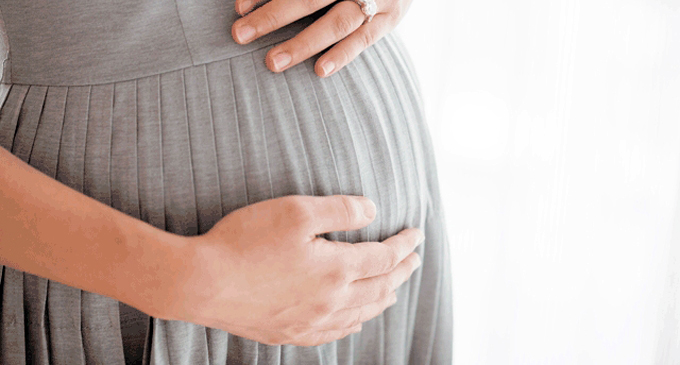 One out of 3 pregnancies in Sri Lanka estimated to be unplanned – SLMA, UNFPA
(FASTNEWS|COLOMBO) – In Sri Lanka, about 360,000 women become pregnant every year. One out of three of these pregnancies are estimated to be unplanned pregnancies. When a pregnancy is unplanned or unintended, it can be detrimental to the woman and her family, including the expected child and other children, as well as to the health system and society at large, joint press release issued by Sri Lanka Medical Association (SLMA) and UNFPA stated.
In 2017, about 326,000 live births took place in Sri Lanka. Around 49,000 (15 percent) of the mothers were over 35 years, with 127 maternal deaths being reported in this year. Out of these maternal deaths, 28 mothers died due to the consequences of having an unplanned pregnancy. In the same year, the number of stillbirths reported was 1,770.
According to the press release, efficient family planning is the medical recommendation to prevent unplanned pregnancies. Family planning saves lives, however, myths and misconceptions exist regarding the different methods including contraception, and the medical objective of family planning is often misinterpreted. This is why it is of utmost importance that policymakers are privy to the perceptions of key stakeholders regarding family planning services.
In the recent past, Sri Lanka witnessed communal violence triggered by myths and misconceptions around family planning. This indicates a lack of knowledge among individuals on the critical role that family planning plays in the prevention of unintended pregnancies, reducing maternal deaths and in achieving universal health coverage.
Every woman has the basic human right to decide whether, when and with whom to have children. This right was reaffirmed in 1994 in Cairo, at the landmark International Conference on Population and Development (ICPD) where 179 governments – including Sri Lanka – agreed that sexual and reproductive health and women's empowerment are intertwined, and are at the heart of sustainable development.
At the Annual Academic Sessions of the SLMA, the United Nations Population Fund (UNFPA) facilitated a dialogue with religious leaders, parliamentarians, healthcare professionals, legislators, civil society and the media to provide a platform for open discussion and to dispel myths and misconceptions around family planning.
Secretary of SLMA and Consultant Community Medicine, Dr. Kapila Jayaratne said; "Each year, about 360,000 women become pregnant. One out of three pregnancies is an unplanned pregnancy that might cause mental stress and high costs for the mothers and families."
According to the Demographic and Health Survey (2016), 35 percent of married women in Sri Lanka do not use contraception, and teenage pregnancies are at a rate of 4.6 percent with sub-national disparities of 5-8 percent. The 2015 National Guidelines on Post-abortion care further highlights that unsafe abortions make 10-13 percent of maternal deaths in Sri Lanka.
Speaking at the session, Assistant Representative of UNFPA Sri Lanka, Madusha Dissanayake highlighted; "Family planning saves lives. It can prevent unwanted pregnancies and avert unsafe abortions. Most young people in Sri Lanka are sexually active and they should not be prevented from accessing sexual and reproductive health services due to stigma. We have to ensure every young person in Sri Lanka has the knowledge required to make safe and informed choices about their bodies."
SLMA President Dr. Anula Wijesundere said, "There are many misconceptions around family planning. It must be understood that it is not about population control. Family planning is about empowering women and giving them the choice to take control of their own sexual and reproductive health. Family planning enables women to complete their education and pursue careers, thereby contributing towards a progressive and sustainably developed Sri Lanka."
The SLMA is the national professional medical association in Sri Lanka, which brings together medical practitioners of all grades and all branches of medicine. It is the oldest professional medical association in Asia and Australasia, with a proud history that dates back to 1887.
The UNFPA is the UN's sexual and reproductive health agency, that has been supporting the Sri Lankan government for close to 50 years in ensuring every pregnancy is wanted, every childbirth is safe, and every young person's potential is fulfilled. The UN Agency is a national focal point in the FP2020 global partnership, which Sri Lanka joined in 2018, with the aim of empowering women and girls through increased investments in rights-based family planning.
The Sri Lanka National Action Plan on Maternal and Child Health aims to ensure every pregnancy is a planned and wanted one and that every childbirth is a celebration. Family planning is essential to achieve this goal.