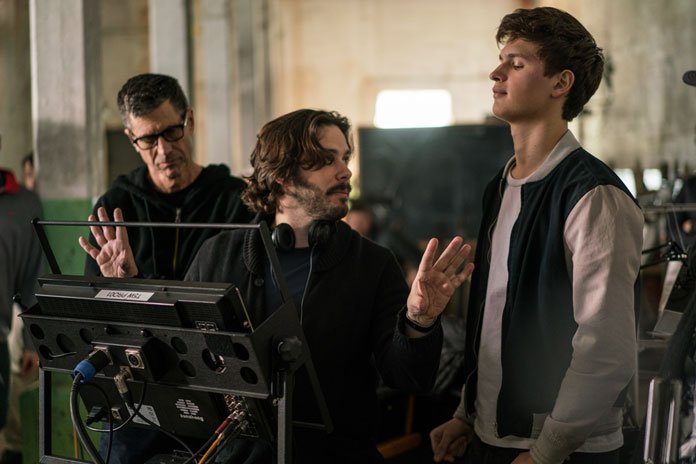 "Baby Driver 2" could happen fairly soon
(FASTNEWS|COLOMBO) – Rising young actor Ansel Elgort is currently filming the "West Side Story" remake for Steven Spielberg, but he recently did an interview with MTV News where he confirmed that he has seen the completed script draft for a sequel to Edgar Wright's 2017 music-driven action thriller "Baby Driver" in which Elgort starred.
Asked about the script, Elgort says: "Yes, he [writer/director Edgar Wright] has shared it with me" and adds: "I think it's gonna happen. I think there will be 'Baby Driver 2.' It has a different title, actually. You're gonna have to ask Edgar [Wright] that, though."
Elgort couldn't confirm any production timetable at present as he doesn't know when it will film. He also recently signed on to lead the ten-episode TV series "Tokyo Vice" for WarnerMedia's upcoming streaming service HBO MAX but that won't film for at least a 12-18 months as "Shang Chi" helmer Destin Daniel Cretton is slated to direct the series and won't be free until early 2021.
Also in the past few days, Wright himself was responded to a fan on Twitter who asked him if a "Baby Driver" follow-up is coming to which he said: "We hope to make it real soon if all the planets align." Wright is currently in the midst of filming "Last Night in Soho" while all three of his Cornetto trilogy films ("Shaun of the Dead," "Hot Fuzz," "At World's End") are set to arrive on 4K UHD disc in a trilogy boxset in September.
The R-rated first "Baby Driver" grossed $226.9 million worldwide and was bolstered by a ton of positive reviews.