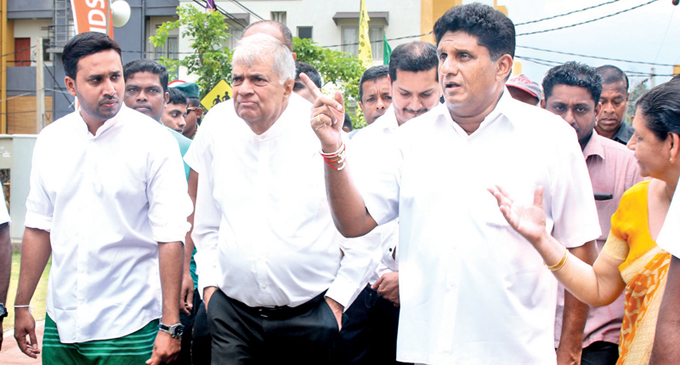 Will Gota seek pardon for sins of Rajapaksa regime? Premier asks
(FASTNEWS|COLOMBO) – Prime Minister Ranil Wickremesinghe yesterday (12) asked whether Gotabhaya Rajapaksa would seek pardon for all the sins committed by the Rajapaksa regime.
The Premier noted that Rajapaksa, in his nomination acceptance speech on Sunday (11), had pledged to ensure an environment free of fear and suspicion for each and every citizen born in this country.
Wickremesinghe posed this question addressing the gathering after commissioning the 'Green Valley Residencies' middle class housing scheme at Jalthara, Ranala yesterday.
The Prime Minister stressed that the alleged abductions, disappearances, and murders committed during the Rajapaksa regime for which the Sri Lanka Podujana Peramuna (SLPP) Presidential candidate should seek pardon from the public.
Minister Sajith Premadasa was also present at the event.